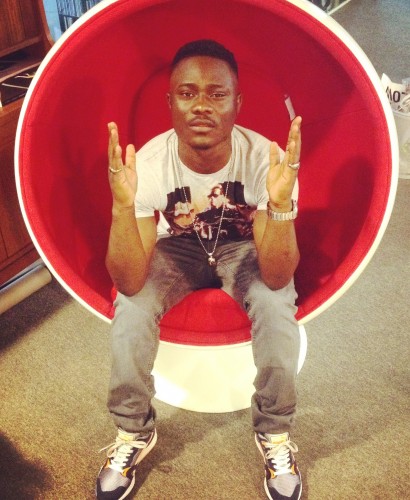 We're pleased to announce that Afrobeats hottest new star Moelogo has joined the Island Records family. 
Ahead of the 15th September release of his massive new single 'My Sweety', we asked him our patented Island Life questions.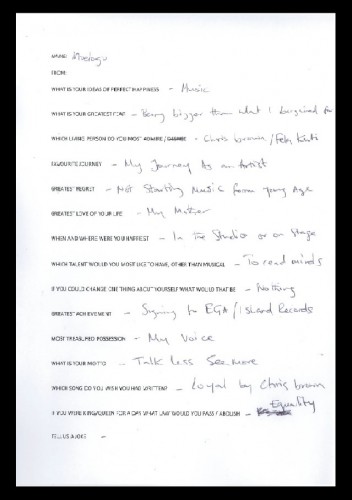 NAME: Moelgo
WHAT IS YOUR IDEAS OF PERFECT HAPPINESS
Music
WHAT IS YOUR GREATEST FEAR
Being bigger than what I bargained for
WHICH LIVING PERSON DO YOU MOST ADMIRE / DESPISE
Chris Brown/Fela Kuti
FAVOURITE JOURNEY
My journey as an artist
GREATEST REGRET
Not starting music from a young age
GREATEST LOVE OF YOUR LIFE
My mother
WHEN AND WHERE WERE YOU HAPPIEST
In the studio or on stage
WHICH TALENT WOULD YOU MOST LIKE TO HAVE, OTHER THAN MUSICAL
To read minds
IF YOU COULD CHANGE ONE THING ABOUT YOURSELF WHAT WOULD THAT BE
Nothing
GREATEST ACHIEVEMENT
Signing to EGA/Island Records
MOST TREASURED POSSESSION
My voice
WHAT IS YOUR MOTTO
Talk less, see more
WHICH SONG DO YOU WISH YOU HAD WRITTEN?
'Loyal' by Chris Brown
IF YOU WERE KING/QUEEN FOR A DAY WHAT LAW WOULD YOU PASS / ABOLISH
Equality
IF YOUR 17 YEAR OLD SELF COULD SEE YOU NOW WHAT WOULD THEY THINK?
I would be amazed and proud
WHAT DO YOU MOST VALUE IN YOUR FRIENDS?
Honesty
WHAT IS YOUR CURRENT STATE OF MIND
'My Sweety' my new single
WHAT'S MORE IMPORTANT TALENT OR AMBITION?
Both