Catfish win BBC music award
What a way to end a year! Catfish and The Bottlemen have been awarded the Introducing award at the inaugural BBC Music Awards.  
The boys also took to the stage to play single Kathleen to 13,000 people at Earls Court (and hundreds of thousands more watching live on BBC One), a huge opportunity for an act still in the early stages of their career, and made possible in part from the continued support of BBC Introducing.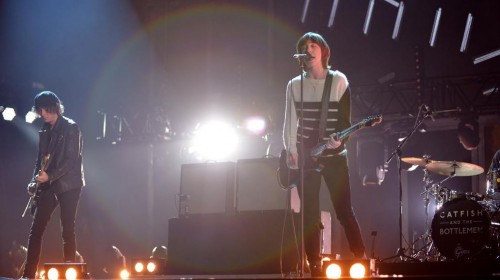 Steve Lamacq said: "I first came across Catfish in 2009, when we played an early demo of the band and spoke to singer Van on 6Music. Even then you could tell he had a very interesting take on observational lyrics and the music was very assured for a band of teenagers. Since then they've worked really hard, gigged all over the place and it's wonderful seeing how their music has really started resonating with people this year. I'm very proud of them. And the support they've had along the way from BBC Introducing, 6Music and Radio 1. I've even followed them on tour a couple of times this year and watched as they've leapt up from the little venues to bigger stages, but to get a chance to play on BBC One is really important for showcasing them to a much wider audience."
Commenting on the award lead singer Van described it as 'madness…It's massive for us'. It seems their growing success isn't going to his head either, with the award destined to rest proudly on top of …his Dad's fridge!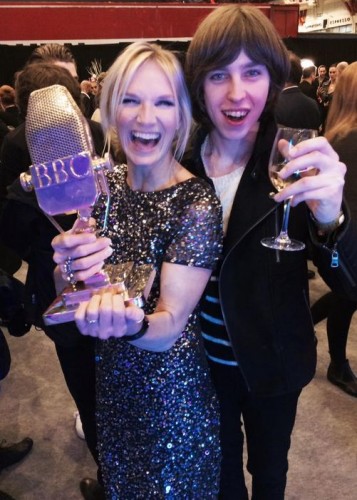 Van with Jo Whiley & thier BBC Award