We've teamed up with Soundwaves & Two Tribes Brewing to bring you the second installment in our range of craft beers; The Island Records Jamaica Porter.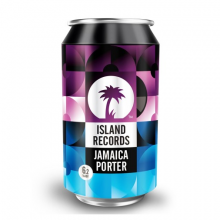 We've taken the same approach to our beer that we have always taken when it comes to signing new artists – great partnerships between the talent (Soundwaves) and the A&R vision of our storied label.
The new Jamaica Porter is designed to be both a compliment and a contrast to the Session IPA, and has a wicked and delightful night-time focus. The Jamaica Porter represents "all-night beach parties, heavy beats in the background and lit by the moon in a cloudless sky", as its creator Robin Pearson puts it.
The Jamaica Porter still contains those signature tropical flavours in line with the Island Records legacy. These deep flavours, coming through from an infusion of coconut, vanilla and rum, rather than the Session's citrus blend, create a delicious porter that has more of a kick than its counterpart and comes in at a solid 6.2% ABV.
"It was always our goal to create a unique line-up of quality craft beers that embody the idea of great music, great beer and great vibes, working together in harmony. Robin (Soundwaves) and Two Tribes have created a fantastic second release with the "Jamaica Porter" to follow up our first hit "Session IPA" and together with Boutique Bar Brands we are all committed to making Island Records a serious player in the Craft Beer market "– Glenn Cooper, Strategic Marketing Director – Island Records.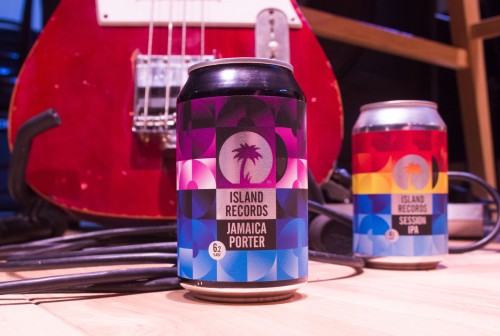 Drinkers will once again be able to "Shazam the can" to listen to Island Records' new playlist of reggae tunes, as always, perfectly paired to the beer. Users simply need to open the app and tap the camera to access this unique experience.
This innovative partnership with Spotify and Shazam once again bridges the gap between music and beer, creating a mood which further resonates those classic Island Records vibes.  Grab yourself a can here from Ales By Mail.