Jessie Ware plots 'Tough Love' tour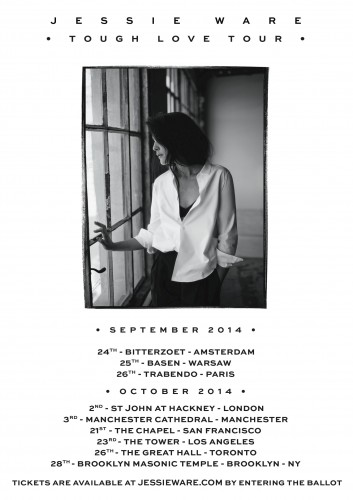 Having recently announced her new single 'Tough Love', Jessie Ware is now pleased to reveal details of her 'Tough Love' tour in September/October this year.
 Excited at the prospect of getting back out on the road, Jessie's new line of shows will kick off in Holland at the end of September before returning to her hometown London on October 2nd to play St. John at Hackney.  From there Jessie will take the 'Tough Love' tour across the Atlantic for further live shows through to the end of the month.
Tickets for the tour are available via a ballot – register today at www.jessieware.com for the chance to get first priority tickets.