The Weeknd has announced the title, cover art and release date for his latest album, the follow up to last year's Grammy-Award winning, triple-platinum Beauty Behind The Madness. The album, entitled Starboy, will be released on November 25th, 2016. The title track from the album features Daft Punk, and sees the GRAMMY Award®-winning R&B trailblazer teamed up with iconic French dance music duo Daft Punk.  It's available now to via Apple Music, Spotify, and all major retailers.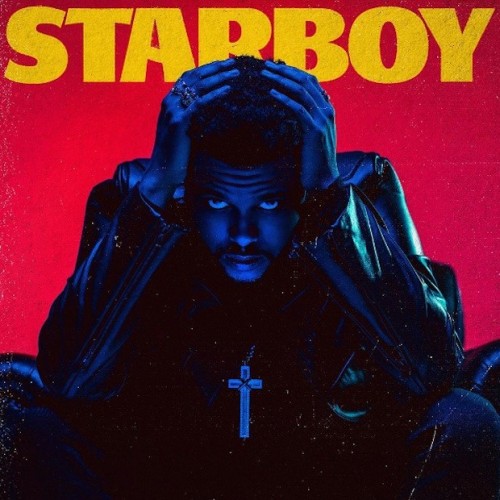 The album is also available for pre-order
here
.
The Weeknd's last album, 2015's 'Beauty Behind The Madness', recently received an RIAA triple-platinum certification for cumulative sales in excess of 3 million. Off one album, he received 16 RIAA certifications from tracks alone with "The Hills" [7x-platinum], "Can't Feel My Face" [5x-platinum], "Often" [2x-platinum], "In The Night" [platinum], and "Acquainted" [platinum]. Upon its debut, the record held #1 on the Billboard Top 200 for three consecutive weeks. Throughout this incredible journey, The Weeknd became the "First Male to Simultaneously Top Billboard's Hot 100, Top 200, and Artist 100," the "First Artist to Ever Simultaneously Hold Top 3 Slots on Billboard's R&B Chart," and the "First Artist Ever Recorded By Mediabase to Cross 300 Million in Audience Within One Week."
Back with a new sound and a new haircut, The Weeknd has enlisted the help of highly sought-after director Nabil (Kanye West, Nicki Minaj, Frank Ocean, FKA Twigs) for his beautifully crafted new visuals. Stream new single 'Starboy' below via Spotify.